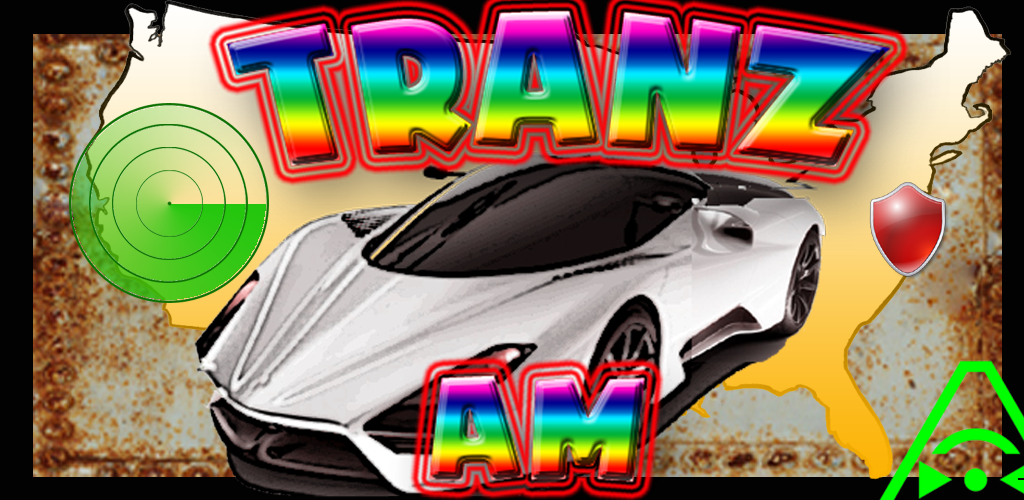 Tranz-Am - The Car Wars!
Classic, Retro graphics. Intense, human-like AI, a fast, strategic gameplay and high learning curve make Tranz-Am one of the must have top-down shooters on any compatible android device*.
Fight across the North American continent with 7 different vehicles and 30 different weapons over deserts, Ice, snow and prairie.
All enemy cars are controlled by our APAI (Aggressive, Passive, Artificial Intelligence (tm)) With the same amounts of fuel, ammo and performance of the car the AI has no advantage but its speed and planning.
It's the Year 3254, Mankind is all but dead. Wiped out by war, famine and global warming. The cities are gone and only a few survive. The most honoured amongst those few are the Mekaniks, those who can make, repair and run motors. You are your families last Mekanik - Will you survive?
In each area you will need to obliterate the opposition so the oil and other resources can be used to help you survive. Moving across the old states of America you pick a ride, a weapon and battle to the death. Its you or them, they do not want to share.
Select an unlocked level, car and weapon and eliminate all the enemy any way you can. bluetooth and other controllers are usable, or switch between onscreen joystick or buttons to control speed and movement. Tapping anywhere (or space key or fire) will shoot your weapon. Good Luck - you will need it.
*The game can be played on nearly any android device, but a bigger screen and better processor will increase your enjoyment and speed through loading screens. The game auto detects any joystick or keyboard device and allows you to play with those instead, The keys are W,A,S, D & Space or cursor keys.
Available on